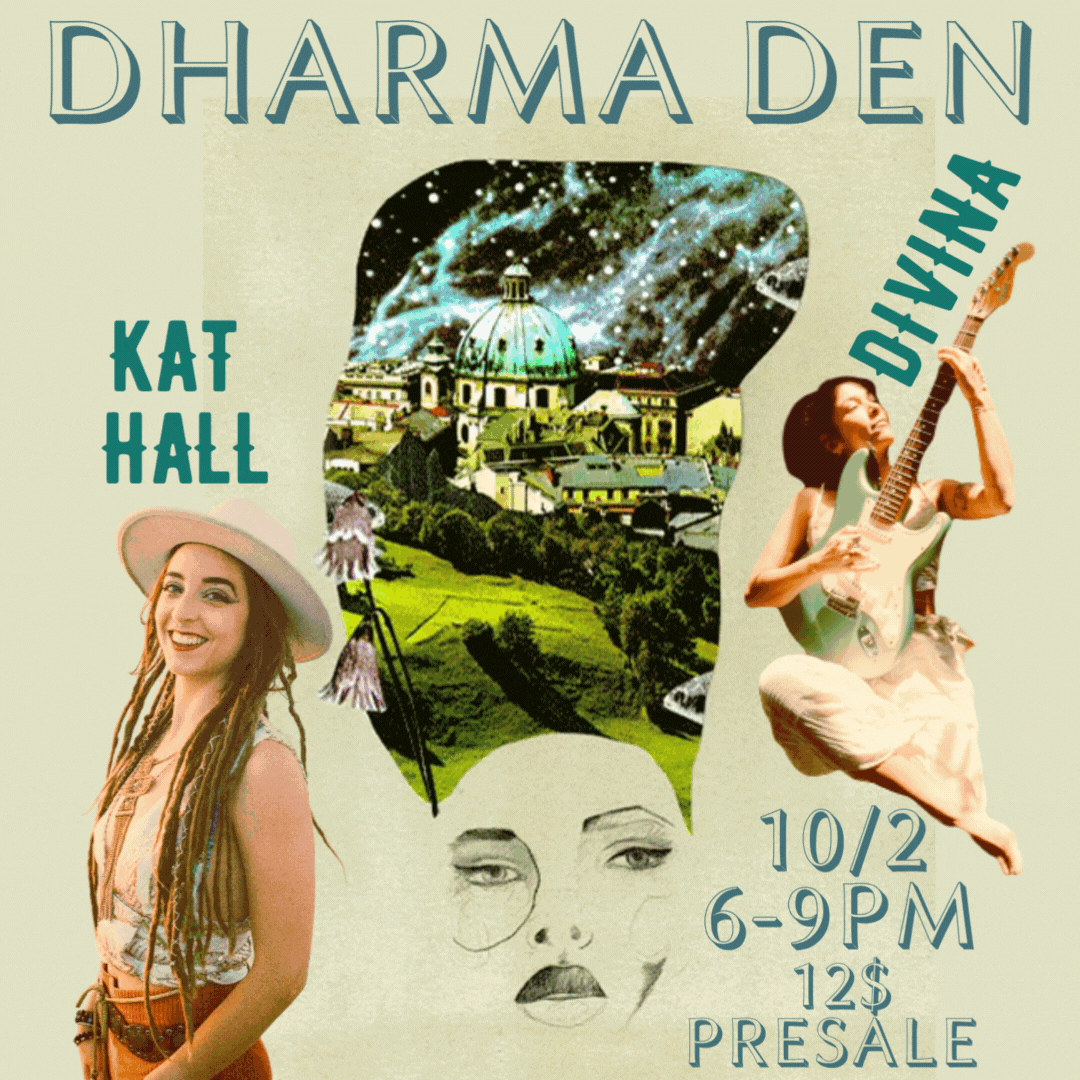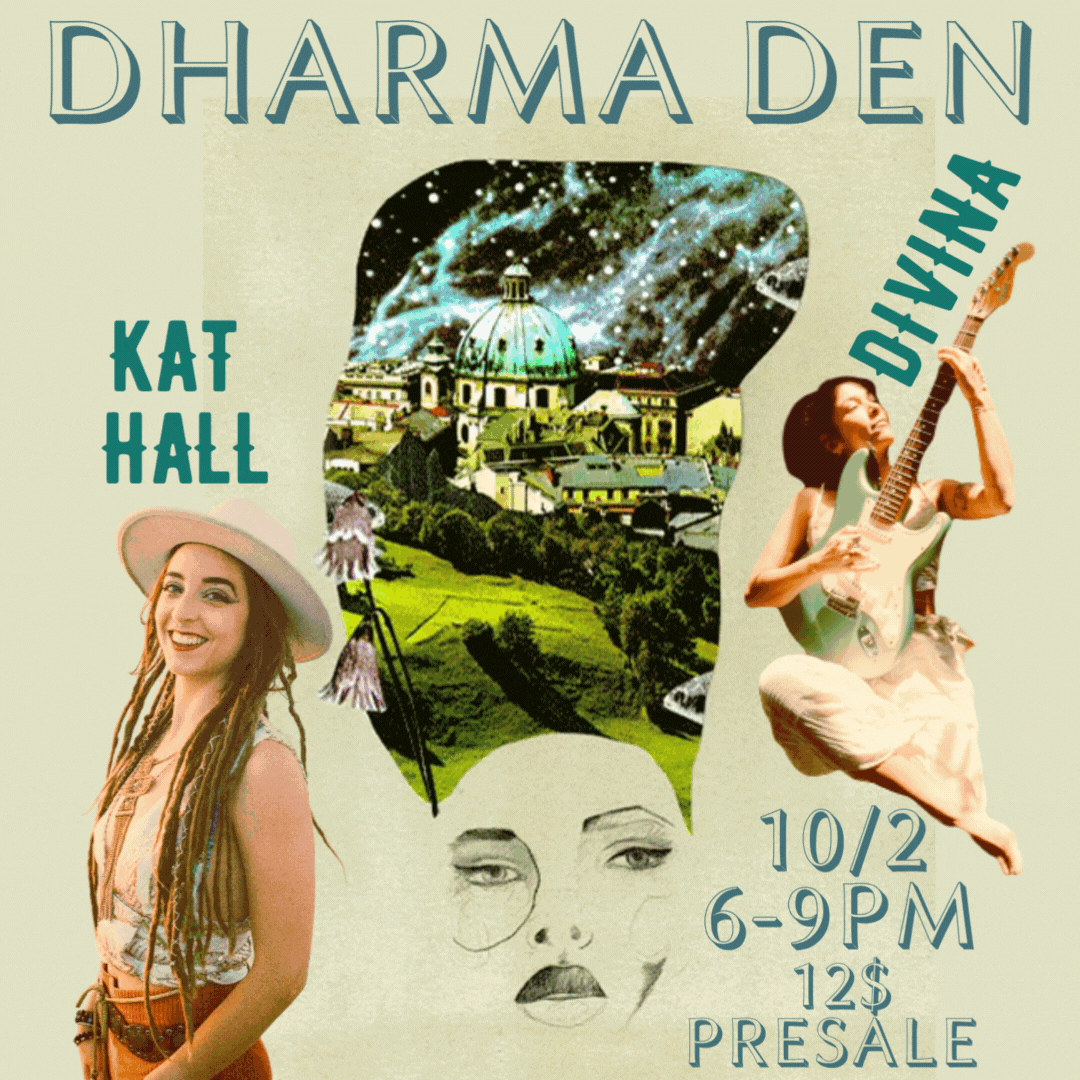 DHARMA DEN
Dharma Den Concert Series Featuring Kat Hall and Divina
Time & Location
Oct 02, 2022, 6:00 PM – 9:00 PM
San Diego, 5032 Niagara Ave, San Diego, CA 92107, USA
About the Event
More about tthe aritists: 
Divina- 
"Since the age of 4, divina has been singing & playing instruments; fast forward, she's focused on music production to provide a unique & raw experience with undeniable grooves influenced by J Dilla, Erykah Badu & Lauryn Hill just to name a few of the artists she's deeply inspired by"
SoundCloud.com/divinajasso
Spotify:
https://open.spotify.com/artist/4RGJzIEIgbgNcCj6QBG6Kh?si=Q-0MeIMFSHWapKnkjsArRA
Insta:
Instagram.com/divinajasso
Kat Hall-
Kat Hall is a Reggae/Funk/R&B artist originally from Jacksonville, Florida. Now local to Southern California, her performance and music is designed to take listeners on a journey of self empowerment and unity with those around them. The fusion of genres is soulful and the feminine energy is magnetic.
Website
YouTube:
https://youtube.com/channel/UCc1oxpZzQjPq43_0AFtdb9Q
Spotify